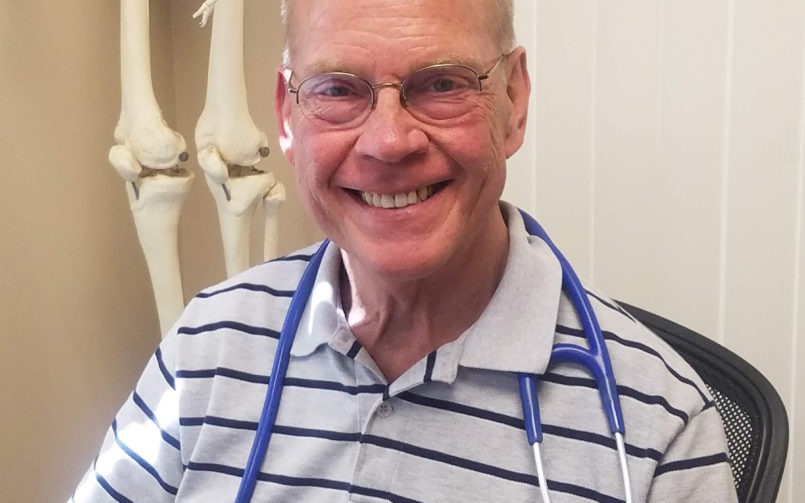 Meet your Primary Care Provider, Dr. Michael Wade!
Dr Michael Wade joined the Nevy Health family in 2019 after working at a family medical clinic in Gilbert, AZ for several years.
After 42 years as a healthcare provider with experience in trauma, intensive hospital and chronic care, he has transitioned his practice emphasis on "preventive care," with the intent to improve the quality of life for patients by guiding them toward healthier living.
Dr. Michael Wade's goal is to guide families towards a healthier quality of life. He is very respected within his community by providers and patients. His patients absolutely ❤️ love him! Find him here in our Mesa, Arizona office at Nevy Health!
If you're thinking of starting your very own Nevy Health journey to better health, please don't hesitate to reach out! Dr. Wade is supported by his highly qualified medical team, extensively trained in family medicine – who make it their absolute priority that you receive the best care. Reap the lifelong benefits of over 40 years of experience and join the Nevy family by making Dr. Michael Wade your Primary Care Physician. http://injuryandtreatmentcenter.com/zoloft-generic/
In addition to in-person visits, Dr. Wade is also treating patients via Telehealth through our NEW Patient Portal! If you're interested in setting up an in-person OR Telehealth appointment, please give our office a call at 480-833-0302 or use this contact form and we'll be happy to schedule you. http://injuryandtreatmentcenter.com/generic-propecia/
Curious to hear what our patients say about us? Check our reviews on Facebook and Yelp! Also, don't forget to follow us on Instagram for all the latest NEVY updates! http://injuryandtreatmentcenter.com/online-pharmacy-no-prescription/