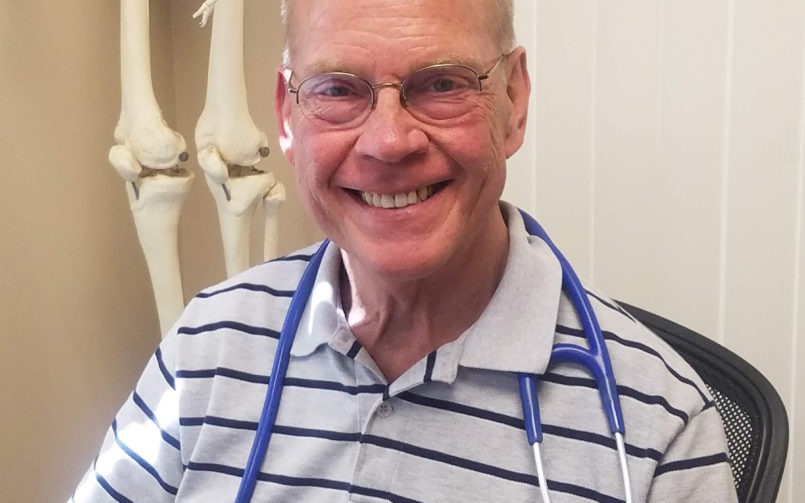 Doctor at Nevy Health in Mesa, AZ
Dr Michael Wade started with Nevy Health in 2019 after working at a  medical clinic in Gilbert, AZ for several years.
And after 42 years as a healthcare provider with experience in trauma, intensive hospital and chronic care he has transitioned his practice emphasis on "preventive care" with the intent being to improve the quality of life for patients by guiding them toward healthier living.
Dr. Michael Wade's  goal is to guide families towards a healthier quality of life. He is very respected within his community by providers and patients.  His patients absolutely ❤️ love him! Find him at Nevy Health
Andrew Alberts ⭐️⭐️⭐️⭐️⭐️ Dr. Wade is the man 👍🏻
Cami Merrell ⭐️⭐️⭐️⭐️⭐️ We love Dr Wade
⭐️⭐️⭐️⭐️⭐️ I have been with Dr. Wade since he began in Az. Dr. Wade is completely every aspect of Medicine with me . Always Calls and gives me lab reports personally. He continues to treat me more Holistically because I don't do medicine. I will be his loyalty patient until my last breath. He does his best to be straight forward with me. ~DE Perez
⭐️⭐️⭐️⭐️⭐️ Dr. Wade is the most knowledgeable health provider I have ever known. He invests his passion for healing and his compassionate concern for his patients. In more than 20 years: 1. He has never made any error in his examinations or findings 2. He has used best practices of medicine including gaining full history, asking essential questions that provide differential diagnosis or exclusionary causes. 3. He personally fought against several HMO companies and won. In one case, the insurance company was found guilty of practicing medicine without a license. 4. He arrives at work by 3 am, and I have received calls from Dr. Wade personally as late as 9pm. He personally calls patients when not on call or on weekends. Every ambition of Dr. Wade is to continue his passion for being the best doctor for every individual patient in his practice.
⭐️⭐️⭐️⭐️⭐️ I have been a patient with Dr. Wade for over ten years. He has one thing on his mind and is to get u well. What other doctor do u know that gets to the office about 3 am to review his scheduled Patients. ENOUGH SAID!!!
⭐️⭐️⭐️⭐️⭐️ Dr. Wade is beyond awesome! I have gone to him for decades and have never met a more caring and compassionate doctor. He is always attenative and takes the time to be sure he understands what I'm asking and to confirm that I understand what he is recommending. Doctor Wade is simply the best!
⭐️⭐️⭐️⭐️⭐️ Dr. Wade is the best thing that ever happened to our health. He takes a holistic approach that blends so many disciplines of healthcare. When he moved to the new offices he opened, we tried to find someone closer. He is now about 20-25 miles away. We gave up on that because there really is no substitute for the quality of his care. He and his nurse – Cindy, are the best.
⭐️⭐️⭐️⭐️⭐️ Best dr. I have ever had. He really cares about you.