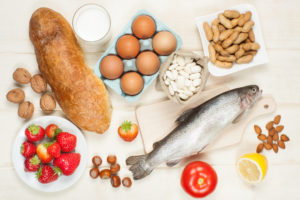 WHAT AM I ALLERGIC TO?
Believe it or not, allergens can come from many different sources one might not expect. The most commonly known allergens would be associated with the three "P's" : pollution, pollen, and pets.
In addition, many have heard of those being allergic to certain foods like strawberries or shellfish. Did you know, however, that one can develop allergic reactions to gluten? Were you aware that dairy, nuts, and seeds can also play a big part in ones digestion and potential allergy related problems?