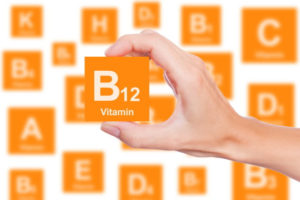 WHAT'S SO BIG ABOUT THE B?
Vitamin B12 deficiency is believed to be one of the most common nutrient deficiencies in the world. For this reason, B12 injections are sometimes used to offset the many symptoms of vitamin B12 deficiency, such as fatigue and weakness, poor moods, and low concentration.
Even more serious is that B12 deficiency can disturb red blood cell formation and elevate homocysteine levels, which negatively impacts neurological and cardiovascular health, in addition to posing risks during pregnancy.